Homepage
From sunset to sunrise
Dreamier nights. Brighter mornings.
Routines for wind down, sleep, and wake up to leave you feeling refreshed
Wake gently with a sunrise alarm light that can double as a nighttime reading light
Mask sounds and disruptions with music, white noise, and more
Teach them sleep independence
With music, meditations, and more, Rest makes bedtime their favorite time.Help them ease anxiety with expert-approved meditations and exercises made just for them
"It's a total game-changer for restless nights and early morning anxiety."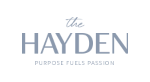 "Helps you doze off and rise justtttt the way you want."
"...for parents who could really use a night of uninterrupted sleep sometime."